Founded on experience.
Fueled by great relationships.
<h3>Reliable</h3>
You can count on us to meet your needs as a pool owner. From the simplest maintenance requests to the most complex pool repairs in Sugar Land, our experienced team provides exceptional work on every pool service call.
<h3>Trusted</h3>
Our licensed technicians are committed to giving clients peace of mind. We take pride in establishing a rapport from the first interaction to our many years of service.
<h3>Dependable</h3>
When we say we'll get the job done, we mean it. We pride ourselves on keeping our word, being honest about the Sugar Land pool services you need and working hard to find the right solution for you.
<h3>Affordable</h3>
We don't believe in making you pay for something you don't need, which is why we work with each of our customers to create a personalized pool maintenance plan and cut out unnecessary costs.
We work with the best pool equipment.
Serving Sugar Land and the Greater Houston Area Since 2008
From basic pool maintenance to full-service plans, we are honored to be a family owned and operated company serving the Sugar Land community. Built from the ground up, we began our business in 2008 servicing two pools and have since grown to service more than 200 pools and spas. Our customers are offered a satisfaction guarantee on continuous services, so call us today. We also offer our services in Houston, Alief, Bellaire, Fulshear, Katy, Stafford, Richmond, Missouri City, Sienna Plantation, Fresno, and Pearland. We look forward to meeting you!
The Many Benefits Of Hiring A Professional Pool Cleaning Service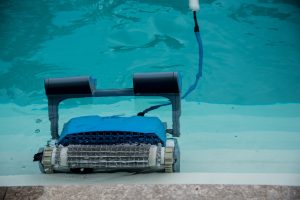 DIY pool cleaning is not worth your time and hassle. It may end up costing you more money in the long run. You should not mess around with pool cleaning. The best way to clean your pool is to leave it to the professionals. Here are 5 important benefits of hiring a pool cleaning service to care for your pool.
1. Maintaining The Proper Chemical Balance
Bacteria and algae can invade your pool if it doesn't have the right chemical balance. These organisms are not the best swimming companions in your pool. Maintaining the proper chemical balance is a vital part of cleaning the pool. But it isn't a simple task. The professionals know how to balance the pool cleaning chemicals and help prevent dangerous and disgusting bacteria and algae growth.
2. Protect Your Investment
A pool in the backyard will no doubt increase the resale value of your property. You need to protect your investment with regular pool maintenance. Regular checking of pool parts and equipment is important to prevent premature deterioration. You need to inspect the pump drains regularly to make sure they are working correctly. The professionals are better equipped to identify these problems than trying to do the job yourself.
3. Saves Money
Working with an experienced pool maintenance service can save you thousands of dollars at the end of the day. They will identify problems with the pool or pool equipment early on. You can avoid costly repairs and serious damage to the pool down the road. The professionals will visit your home with the right tools and chemicals to attend to the pool. That way you don't have to purchase expensive equipment and chemicals to do the job yourself.
4. Saves Time
Pool cleaning is more than just skimming the water with a net and cleaning the drains. Cleaning the pool surface and walls are extremely time-consuming. Inspecting all the pumps and equipment is another job best left for professionals. Save your time and stress levels by hiring the best pool cleaning service to do the job.
5. Stay On Schedule
Adhering to a maintenance schedule is important to prolong the lifespan of your pool. Your pool will suffer if you miss a cleaning, forget to check important parts, or don't balance the chemicals on time. Leaks and unidentified damages may occur and bacteria growth can be a costly fix when you don't clean the pool on time. Your pool will always be in peak condition when you work with a reliable pool maintenance service in town.
Hire The Best Pool Cleaning Service Right Now!
If you own a pool and need a professional to take care of it, you shouldn't hesitate to hire the best pool cleaning service in town. Your pool and your wallet will thank you for working with the best pool cleaning and maintenance service in the area.